17/03 - 08/05 2008
Village Life in Bihar during "Holi", the Festival of Colours, with the Family of a Rickshaw Driver from Varanasi.
Rupesh, Mina, Rum-Jum, Diamond and Bikas

Rupesh


The extended family during the Festival of Holi


Other villagers.
Note the Hijra or eunuch in the pink robe.
Recognised as the "3rd gender" in India, they bring good luck to ceremonies and festivals,
provided you make a small donation to them.


Sleeping on the roof, as the house only has one bedroom....

Famous headless sheep of Ramnagar


local school


Rum-Jum and her cousin


Rupesh, Rum-Jum and Bikas


Water for several houses is provided by a hand pump.

The private court yard in Diamond's house


Diamond playing "Holi"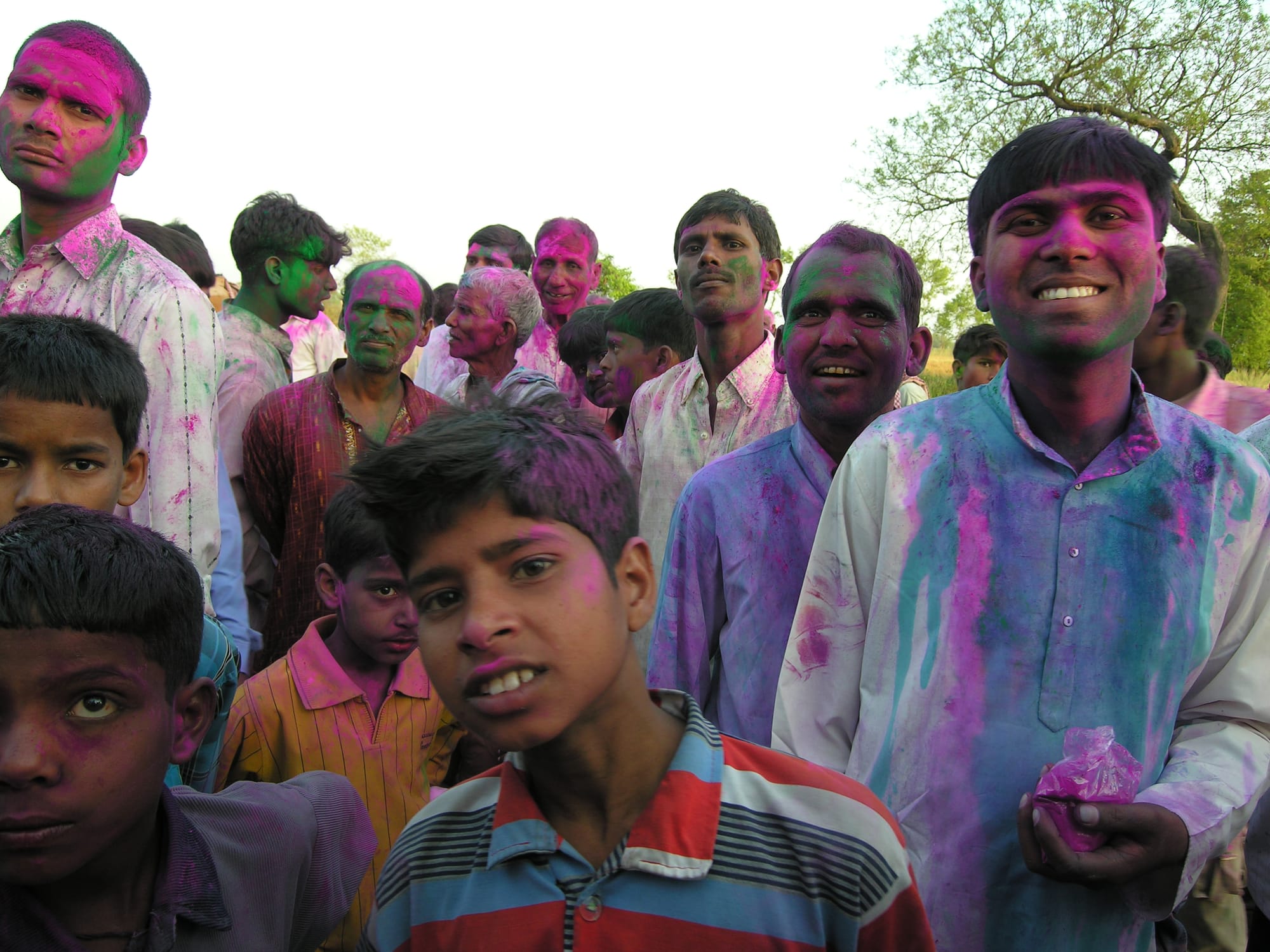 Coming home from a shopping expidition